Innehållet nedan modereras inte i förväg och omfattas därmed inte av webbplatsens utgivningsbevis.
Spacemaker - Site Acquisition
Tillbaka till företagsprofilen.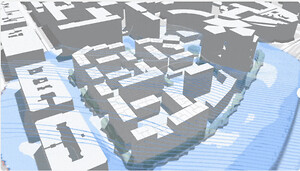 Perform feasibility studies with efficiency and ease...
...and stay one step ahead of your competition. Drastically reduce the lead time of site evaluations with ready-to-use data sets, a digital 3D model and rapid simulation of different planning scenarios. Make your site acquisition a breeze.