Innehållet nedan modereras inte i förväg och omfattas därmed inte av webbplatsens utgivningsbevis.
BBS-Systems
Tillbaka till företagsprofilen.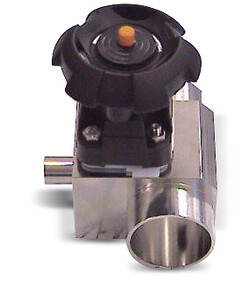 Bürkert og BBS-Systems forener deres kræfter for at kombinere know-how og erfaring.

BBS-Systems gives the possibility to built Bio-, Pharma-, Chemical- and Food Production plants in a modular system.
The product range contains components for the demands of high quality process applications such as Sterile Welding Unions up to Sterile Special Valves. The BBS-Systems range of products ensures that the flow of product is consistent and controlled due to crevice- and bacteria trap freeness.

Certificate, Test`s, Confirmations of all the products are available. BBS-System Products meet the common Standards of FDA, BPE, BGA etc. BBS - Systems Modular System provides you with simple and efficient process solutions.



Fakta om Burkert Danmark A/S
Adress
Burkert Danmark A/S
Hørkær 24
2730 Herlev
Region
Danmark
Hovedstaden
Herlev Kommune
Telefon: +45 44507500
Fax: +45 44507575
VAT nummer: DK19185818
P nummer: 1002996773
Anställda: 29
Kontaktpersoner
Birger Häggqvist
Avdelning: Salg
Yrke:

Intern salgskonsulent


Telefon:

+45 44 50 75 45




Carsten Sverbæk
Avdelning: Internt salg
Yrke:

Koordinator / Intern teknisk supporter


Telefon:

+45 44 50 75 23




Jan Bjørn
Avdelning: Salg
Yrke:

Salgsingeniør Sjælland og Øerne


Telefon:

+45 44 50 75 12




Karsten Lauritsen
Avdelning: Salg
Yrke:

Salgsingenør Midt- og Nordjylland


Telefon:

+45 40 25 28 33



Lars Christiansen Warncke
Avdelning: Salg
Yrke:

Field Segment Manager Water


Telefon:

+45 44 50 75 48




Lars Poulsen
Avdelning: Salg
Yrke:

Intern salgskonsulent


Telefon:

+45 44 50 75 47




Niels Madsen
Avdelning: Salg
Yrke:

Key Account Manager


Telefon:

+45 44 50 75 41




Ole Røjkjær Madsen
Avdelning: Salg
Yrke:

Salgsingeniør Sønderjylland & Fyn


Telefon:

+45 20 30 03 72




Sussi Erikshøj
Avdelning: Marketing
Yrke:

Marketing Manager


Telefon:

+45 44507502